Friday, April 17th, 2009 by Tina
Manly didn't know what had hit it when twenty food nerds descended upon Hugo's for cocktails and then Ribs and Rumps for a light lunch followed by Gelato on the beach after of course 🙂
It was a suitably decadent afternoon of feasting for a reunion of Food Science and Food Technology graduates from the University of New South Wales.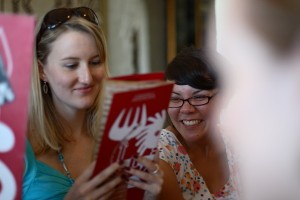 K: What are you having Mel?
M: I don't know Karina, but the kanga looks good!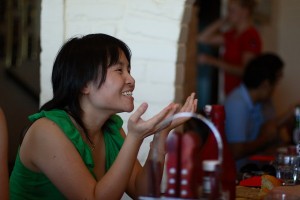 Ange and Kuan have a staring competition. Looks like Kuan is going to lose his mouthful.