When several foodie friends rave about a restaurant you absolutely must try, one that's delicious, hospitable and reasonably priced, you have to go. So, after meaning to go for quite a while I finally got there. Non La is at the north eastern end of Surry Hills, between South Dowling and Bourke St. It's clean, cosy and comfortable. The service is warm, polite and unobtrusive. Depending on who you get it might also be a little cheeky with a delicious smile, or wry with a professor's intelligent grin.


But let's get to the food, you must try the quail. I have never had such a perfectly seasoned bird. It was tender and succulent with a little crispness on the outside and a perfect mix of salt and pepper (and perhaps a secret ingredient or two) to make each bite crave the next. This place is not so formal that you can't suck all the meat off the bones, in fact you must do so.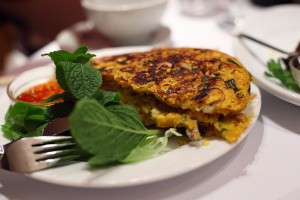 The pancake was more filling than expected, with some beautiful fresh mint and a sweet tangy dipping/drizzling sauce.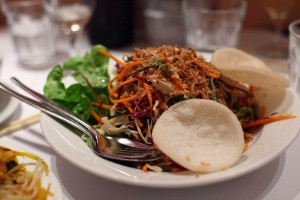 The Chicken salad was generous and beautifully balanced in flavour. Would make a perfect lunch dish but also refreshing for dinner.


The pork with vermicelli was really tasty.
I know there are a lot more dishes to try, so we'll be back, and hopefully quite soon too.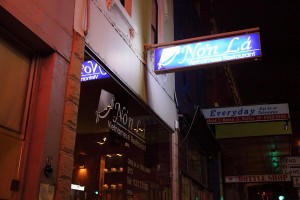 Non La Vietnamese Restaurant
59 Fitzroy St, Surry Hills
(02) 9332 1050