As soon as the balmy sea air at Mindil Beach hit my face, I relaxed. Sustained by treats from the stalls at the Mindil Markets, there was too much to choose from; Indonesian, Thai, Malaysian, and Roadkill stalls all competed for my attention. Do try the Ice Kachang dessert if you can find it.
Enthralled by the hard-to-find-in-Sydney Thai vegetables at Rapid Creek Markets, along with a great selection of meat and other ingredients at the Greenie's real food store that I visited far too many times than a 10 day trip justifies.
Thai Massage, an Iyengar yoga class outdoors that bordered on Bikram's style, local Indigenous art and music, the Darwin festival, and my new favourite clothing designer, Gita.
I can't wait to go back to Darwin, if only to recapture that breezy vibe.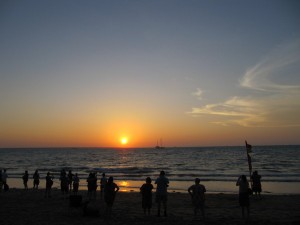 Sunset at Mindil Beach Markets


Even in the dry season, Darwin gives you a nice sweaty glow…


The view from The Wharf, a great place for dinner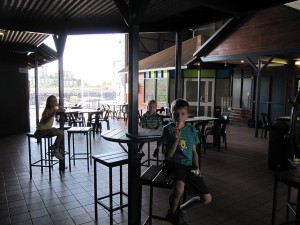 Fish & Chips, Laksa and Som Tam at the Wharf


John Butler rocked the Darwin Festival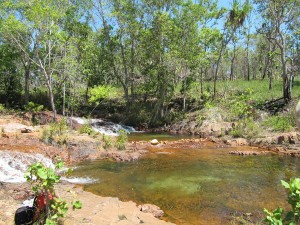 Deliciously cooling pools at Buley Rockhole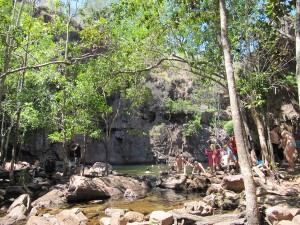 Florence Falls, a deep black pool beneath a waterfall filled with amorous fish