…so I left you in Piedmonte, Italy. The journey then continued in our little Alfa across the border into the south of France and the fragrant region of Provence.
We had a forgettable lunch in Nice. Somebody please give me some tips for next time because I thought it was trashy, touristy, dirty and awful. But then again, we were only there for a few hours so maybe that's not fair. Anyway, we were relieved to get out of Nice and into Grasse, a beautiful little place full of Perfume factories. I dragged Dave to the Fragonard museum and gift shop. Have you seen that episode of Mr Bean in the perfume department? 🙂
We were staying at a little B&B called La Surprise run by an English couple and we had the best breakfast of our trip here. The combination of good (strong) tea and coffee with home made fresh fruit salad along with fresh bread and patisserie from the local boulangerie was magnificent. A pity we only stayed one night.We had a wonderful dinner at a little town 5 minutes drive from there and were lucky to get the last table at a tiny restaurant swathed in red fabric with an interesting looking menu. The waiter was the husband and his wife was the chef.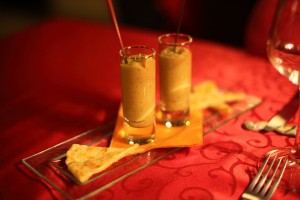 A spiced dip to start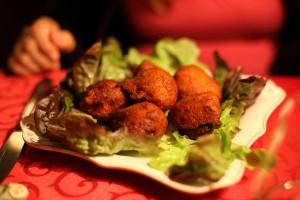 Deep fried fish balls, delicious though quite rich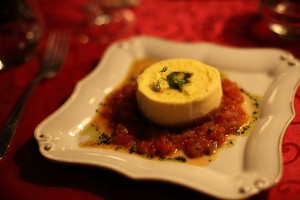 A savoury cheesecake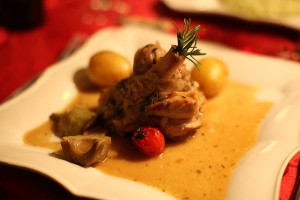 Pesto risotto and pan fried white fish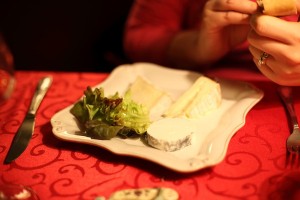 Some local cheeses


Bananas in baked custard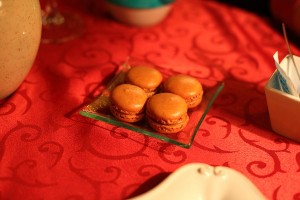 Some beautiful house made macarons
The next morning we took our host's recommendation to get off the motorway and take the scenic route to our next stop, Aix en Provence (called 'Ex' for short) via the stunning Gorge du Verdon.


Dave did a stellar job of navigating the windy roads with no guard rails and drivers who don't slow down for blind corners!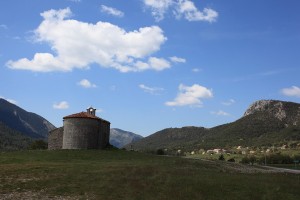 It's embarrassing just how pleased I look with this apple tart that I bought at a little town we stopped at for lunch on the way to Aix-En Provence.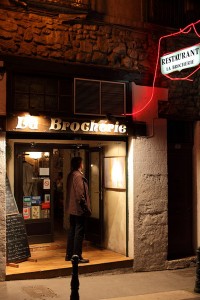 A laid back restaurant we found in Aix that had a delicious foie gras and specialised in grilled meats:
http://restaurantlabrocheriepaysaix.com/
Our accommodation was amazing, one of the most memorable of the trip…Le Clos des Freres Gris:
http://freres.gris.free.fr/
We dropped our car back at the TGV train station where we caught the fast train up to Paris. Less than 4 hours later and we arrived in Paris! A cab to our apartment where we were met by our greeter who showed us around the apartment, handed us our keys, left us with a bottle of wine and some restaurant recommendations. We felt at home already.