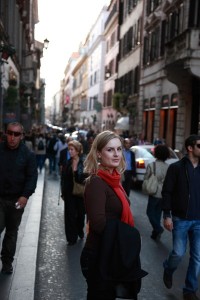 Sorry for those who have had to wait so long for this itinerary, but here it is: our first dive into the north of Italy, the south of France, and a week long stay in the Marais in Paris.


My lovely Dave, who managed to look Italian in Italy, then French in France. I'm pretty sure he could easily do Spain and Mexico with a little bit more stubble 🙂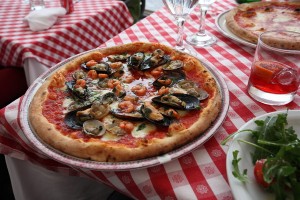 Roman pizza and Campari
Our original plan to have a few days on an island a few hours from Bangkok was foiled by riots in the city centre, so instead we just broke our flight at the Novotel Bangkok, had a shower and a Thai massage and continued straight on to Rome. We stayed near the Piazza di Spagna (Spanish steps) at the Frattina Terrace, a little B&B which is only open during the month of May. We were five floors up, and as the lift was broken we worked off our pasta on the stairs.


It took us a few nights to find a decent place for dinner, as we were a bit jet-lagged and slept through most dinner times stumbling out at 9 or 10pm for a little bite, but on our fourth and final night we were determined to eat a proper dinner at a tucked away Italian eatery, so we stopped at the wine bar on via Frattina for olives and a glass of wine to fortify ourselves before we stumbled on a delicious and authentic restaurant called Settimio All'Arancio, on via dell'Arancio just a few blocks from our place on via Frattina. The dish above is baby octopus in a delicious sauce.
You can visit their website at settimioallarancio.com
After purchasing some leather gloves and hiring an Alfa Romeo, we were all set to tackle the Italian countryside, Italian roads however, another story. Dave, to his credit managed to steer us safely through, and though we did think Italian drivers slightly mad with the speed at which they took corners, they also had the skills to back it up.
On we went to Greve in Chianti where we stayed at an agriturismo, visited a wine museum, found the most delicious smelling shop for lovers of prosciutto and a sweet little restaurant we loved so much we ate there two nights in a row.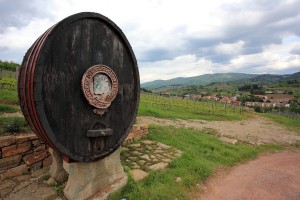 Terre di Baccio, an agriturismo with an outdoor courtyard, vineyards and just down the road from the wine museum.


The Museo del Vino at Greve in Chianti, you can visit the website at museovino.it


I never wanted to leave Antica Macelleria Falorni, the norcineria (butcher) in Greve in Chianti, the most wonderful house of prosciutto I have ever come across.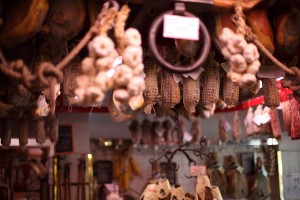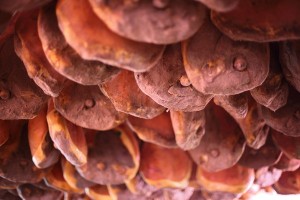 I have been transported back here by a piece of pungent pancetta that I recently cooked with, amazing how powerful and emotive smell is.


Nerbone is worth a visit, the regional dish of calves hoof was richly savoury, gelatinous and wonderfully rich, I've never had a dish quite like it.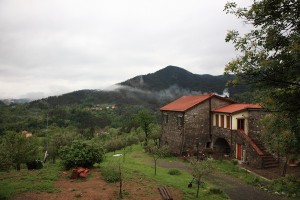 Our favourite agriturismo called I due Ghiri (the 2 mice) was in La Spezia, about 40 minutes drive from the Cinque Terre, set in the mountains on a farm. Behind our room were some lovely sheep grazing on the side of the mountain and at the start of the driveway some well cared for chickens. We ate Gaia's delicious regional cooking with Gaia and Stefano and a few other guests.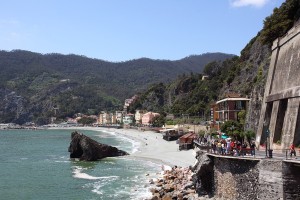 A day trip to the Cinque Terre. We parked in Monterosso and had lunch and then took the train down to Riomaggiore.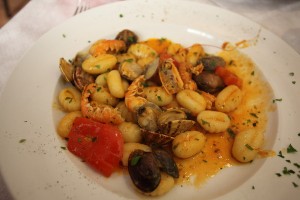 The local seafood was fresh and tasty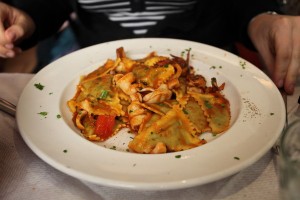 Our next destination was La Morra in the Piedmonte region in the north of Italy near Torino. We stayed at a small winery that made beautiful Barolo wine called Cascina Ballerin.


Per Bacco, a popular restaurant in La Morra with wonderful food, a great local wine list and exquisite service.


The seafood plate
After eating the rich carbonaras of Rome, we welcomed a lighter style of food in the north. The reputation is for rich food, but somehow we found a lightness and modern approach that was delicious and refreshing. I would head back to this area in a heartbeat. Every wine we tried was great, even the cheap wine on the menu was wonderful. A new white wine variety I tried was Favorita, a white wine vaguely similar to Sauvignon blanc.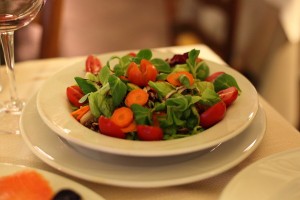 The tomatoes were so flavoursome, little mini romas…


Home made grissini and soft and chewy fresh bread made with olive oil, delicious.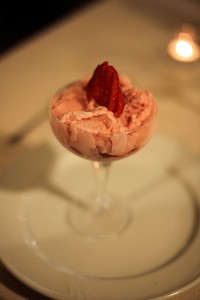 We ate here two nights in a row as well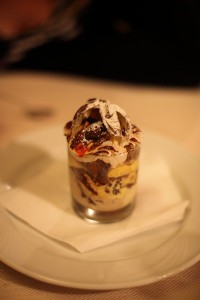 The view of the French alps from La Morra


A fun night out with four Danish travellers who shared our love of Barolo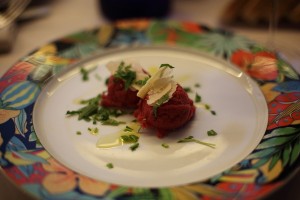 The print on this plate reminds me of something from my mother's wardrobe. The steak tartare was delicious.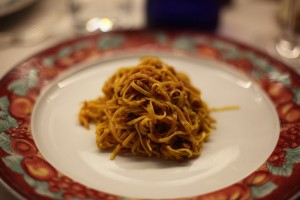 Egg linguine with a ragu sauce of three meats was a dish we ate at several restaurants, and we didn't mind at all.


Here ends our Roman holiday, the next instalment will be from the South of France up to Paris.