I hope you have been enjoying some outdoor eating this summer. One of my favourite meals recently was a quiet night at a friend's place to take a break from the pre-Christmas madness.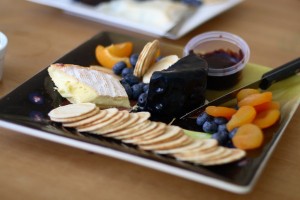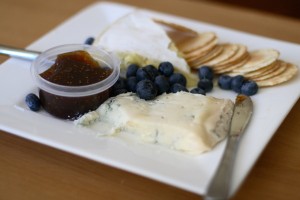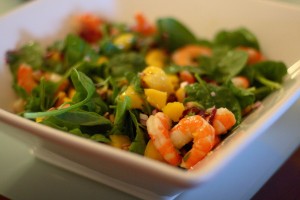 A beautiful summer salad of perfectly ripe mango, cooked prawns, sliced spanish onion, baby spinach and pistachio nuts.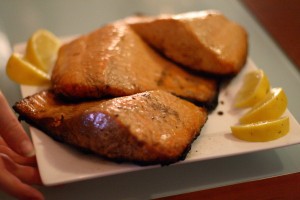 Great with the barbequed salmon fillets.


Under strict instructions to bring 'some ice cream' or something equally easy,  M dishes up a glamorous presentation of toasted pannetone, passionfruit gelato, cherry ripe batons and fresh cherries and blueberries.


You do need a saucer for these ice shot glasses. M got very cold fingers while we ran to get her one 🙂 You can then throw them in the sink with great force, Greek-style and they just melt away, no washing up! D was very proud of them.